The Family Life Office exists to help families through the different stages and trials of life, to equip them to hand on the faith, and to support them when life becomes difficult.

The office oversees various marriage preparation programs that occur throughout the Diocese, as well as encouraging marriage enrichment opportunities. The office produces resources for new parents, as well as for families celebrating the holidays.
The office also promotes pro-life causes in the Diocese, including Respect Life Sunday in October, and the Walking With Moms In Need Initiative.
Family Life sponsors Anniversary Masses in Altoona and Johnstown to recognize couples celebrating milestone marriages. The Office also works with Family Ministries already in place in parishes to help train Family Life Ministry Coordinators.
For all those mourning the loss of their spouse, the office sponsors Masses for Widows and Widowers, and can send a "Heaven's Treasure Box" to anyone who has lost a child through miscarriage. There are also videos for grieving during the holidays, and for what to say to a person who has lost a loved one.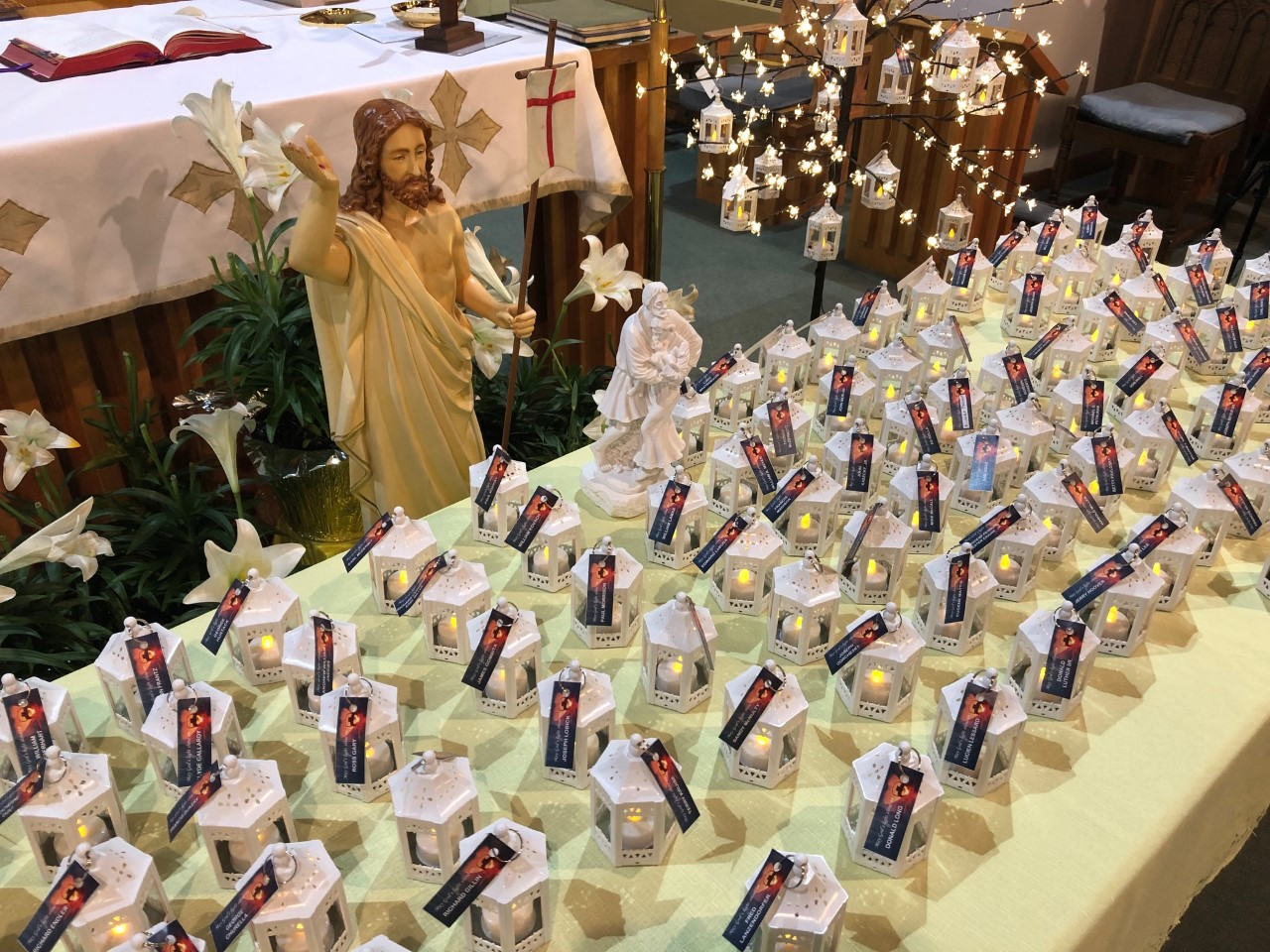 Mass For Parents Who Have Lost a Child
Bishop Mark will celebrate a Mass for those who are grieving the loss of a child. This is for parents who may have lost their child to miscarriage, or when their child was young, as well as having lost adult children.
The Mass is open to parents, grandparents, and grieving relatives and friends. The Mass will be held at Saint Matthew Parish in Tyrone on Sunday, November 6, at 10:30 AM, with light refreshments to follow. Registration is not necessary.
Saint Matthew Parish is located at 1105 Cameron Avenue, Tyrone. From I-99 take Exit 48 to Tyrone. Follow W 10th Street until you turn right onto Lincoln Avenue. Turn left on W 11th Street and Saint Matthew Church will be on your right at the intersection with Cameron Avenue. – [Click Here to Get Directions via Google Maps]
If you have any questions, please contact the Family Life Office at the Diocesan Pastoral Center by calling (814) 695-5579 or emailing familylife@dioceseaj.org.
NAMI Mental Health Workshops
The Family Life Office and Catholic Charities are working with the National Alliance on Mental Illness (NAMI) to offer mental health workshops for our diocese. The focus of these workshops will be to identify mental health risk factors in others, to address our own mental wellness, and to help us know how to respond to crises. This will be especially helpful to pastors caring for their flock, as well as anyone who is in need or knows someone who is.
The first workshop will be on Thursday, October 13, from 1:00-4:00 PM at the Diocesan Pastoral Center in Altoona. There is no cost to attend, but please register in advance by Monday, October 10. You may register at the link below, or by calling the Pastoral Center at (814) 695-5579